ETP Spółka Akcyjna was founded as a result of connection of two entities : Energopol-Katowice S.A. i TP-Elbud S.A. , it's history dates back to the year 1992.

Since the beginning ETP S.A. harmoniously develop activities in basic branches: switchgears prefabrication, installation of electrical systems, hydraulic engineering and construction; also in chemical and petrochemical industry within the capital group.

Synergie of all business lines allow us to offer products and services of high standards. Balanced growth, efficacy in operational areas connected with diversification into new market segments gives us field to react flexibly to challenges of the globale conomy and to satisfy our Customers needs.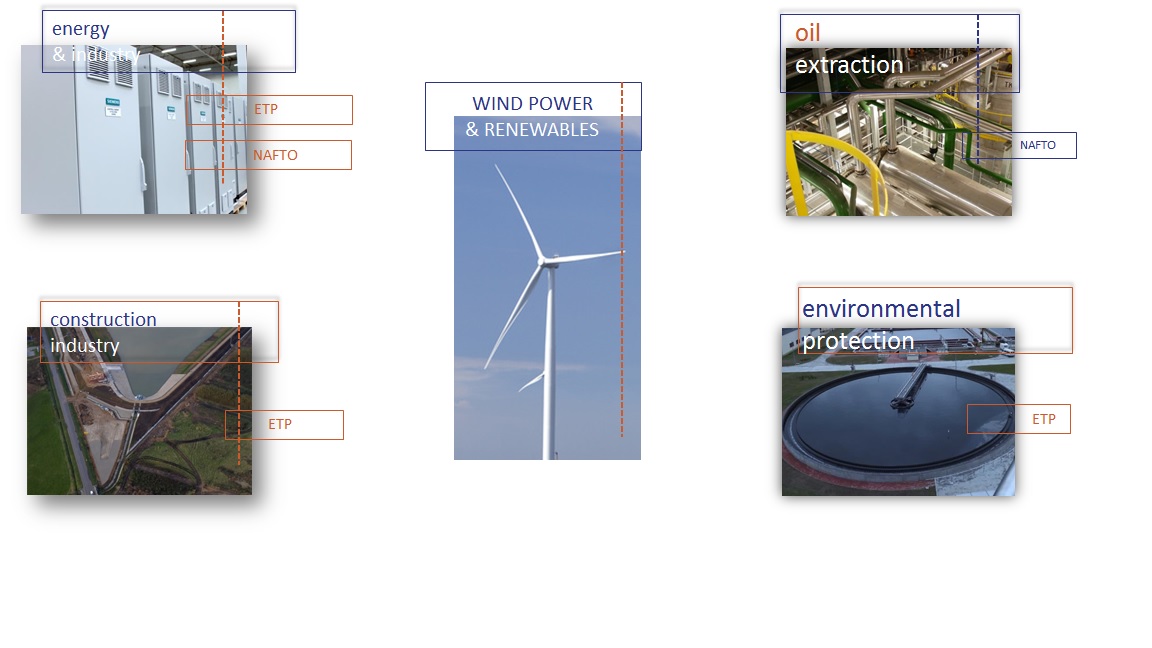 For our business partners we perform power investments in industry, production as well as other economy branches. The service is always individually suited to client's needs in order to find optimal solutions which will ensure costs and time reduction.