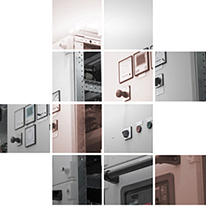 Hydraulic engineering and construction
We specialise in hydraulic construction, including building dams, water reservoirs, shafts, training and protection of rivers and other water engineering objects. We also perform general construction works, mainly industrial building including reinforced concrete works, earthworks, demolition, and other specialized construction.
 Industry
We offer delivery and installation of the distribution systems of electric power, control, and industrial automation for renovated, renewed and new buildings.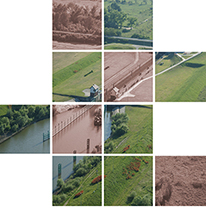 Crude oil mining
We produce switchgear SIVACON® that meet the highest technical and endurance requirements and is mounted on oil platforms and ships. Quality and technical parameters of the equipment are certified by DNV.
Construction
We provide weak and strong current wiring services in the public buildings, and also logistics, trade and industry centres. We offer the systems of monitoring, control, and electronic safety systems for facilities management.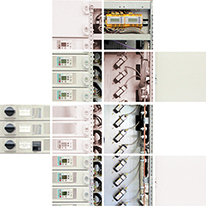 Environmental protection
We offer full supervision over water, starting from the water treatment process through distribution and purification. We provide modern systems of control, automation and powering of sewage treatment plants and water treatment stations basing on the solutions of the renowned manufacturers.
Energy production
We offer the wide range of services in terms of electric systems. We perform the projects of safety systems, control systems and automation for the high voltage switchgear. We also produce complete high voltage field cables using the latest protection and control applications SIPROTEC®.